Life and Liberty Real Estate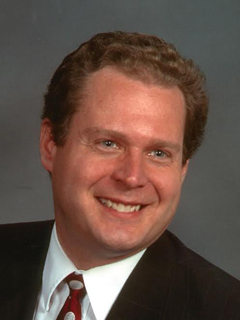 Electromagnetic Pollution
Electromagnetic Pollution is affecting all of us, whether we realize it or not.
Have your home, business, school or any building tested for electromagnetic fields.
Call Lance Lindstrom at: 763-234-7629 or 320-558-5678
Lance has been trained to analyze and interpret the existence of harmful electromagnetic fields and also has a Bachelor's degree in Engineering, Electrical emphasis, so he has an understanding of the science of electricity and electrical principles.
Electrical pollution is all around us and often goes unnoticed since it is not visible to the eye. High electrical frequencies are often present within the power lines, and many modern devices contribute to these high frequencies that in turn produce harmful electromagnetic fields which interfere with our body's nervous (electrical) system. Symptoms can include headaches, fatigue, or other negative health effects (report available upon request). In most cases your home or office environment can have most of these harmful high frequencies removed from your electrical wiring to provide for a safer and cleaner environment for just a few hundred dollars. Since the filters that correct the problem simply plug in to existing outlets, your structure is not altered and they are completely portable, so in case you ever move you can take them with you. Call Lance to have your home or office tested and filtered.
If you would like Lance to analyze and equip your home or facility, or just to order Stetzerizer Filters or the Stetzerizer Microsurge Meter, please call at 763-234-7629 or 320-558-5678, or click to email me and specify your request.
Lance's personal guarantee: If within a week of installation of your filters, you feel it just did not improve your situation, once everything has been returned, he will provide you a full refund (less shipping charges, if applicable).
"Testing and filtering for a cleaner and safer environment."
Click this link for more educational information: Electrical Pollution Solutions