Life and Liberty Real Estate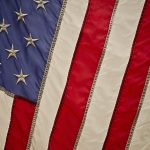 Life and Liberty Real Estate
Practiced Real Estate experts.
Real estate transactions involve huge financial investments and tons of complicated documents, so it is highly recommended that you seek recommendations from a real estate specialist. If you are buying a home, a licensed real estate agent can get you properties that are right for you. If you are a home seller, you want to work with a real estate agent (i.e. a listing agent/seller's agent) that can assist with complex real estate documents. The key is to get trustworthy real estate consultation from a licensed real estate agent who will place your interest above anyone else's. If you are searching for a real estate agent to help you purchase properties for sale, we can help.
After helping clients buy and sell homes since 2003, Lance Lindstrom stepped up to the task and Life and Liberty Real Estate, LLC became a reality on February 11, 2011. After getting some experience under a big name company, it just made sense to save the costs which ultimately have to be passed on to clients. As a member of the Minneapolis Area Association of Realtors, he can sell buyers property listed for sale by the other companies without any additional charges by our company in most cases. When you list your property for sale with us, it gets huge exposure if you want, since it get listed in the Multiple Listing Service and promoted by the large companies too, because we offer compensation to their agents to sell it as well. As an added bonus, Lance Lindstrom is a licensed remote pilot, so he does aerial photography and can take and update photos of your listing without the hassle or cost of hiring a drone pilot.